JUMP
Befriending project for unaccompanied asylum-seeking children and young people.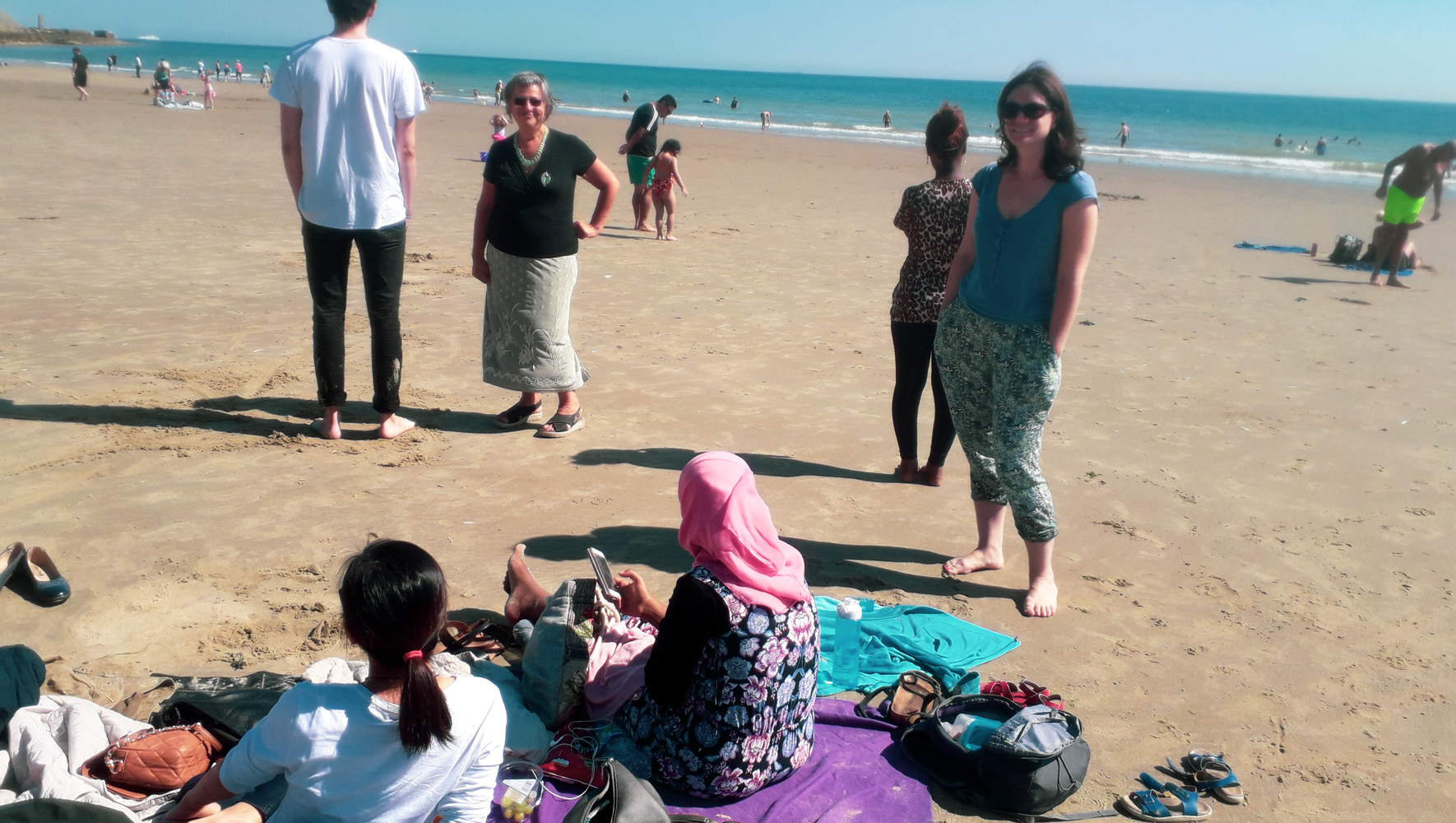 Overview
JUMP provides one-to-one befriending for vulnerable young asylum seekers who have come to the UK without parents or a guardian.
We match them up with a trained and committed adult volunteer befriender. They offer a regular, stable and structured friendship plus support in navigating their way through life in the UK.
The young people we support face a huge number of challenges in the UK. Having fled conflict and persecution, they are in a new country with an unfamiliar culture and language, forced to navigate a difficult and confusing asylum system alone. With their befriender however, we create a safe space where they can explore their interests, regain some control over their own lives and benefit from a non-judgemental, non-directive friendship.
JUMP pairs meet at least once a fortnight. What they do depends on both people's interests. Some meet regularly for a coffee and chat, others may help with more practical issues such as registering for with the GP or filling in asylum support forms. Above all, JUMP is about building a sincere and supportive friendship, to the benefit of both the young person and the befriender.
What do young people get out of JUMP?
A friend in a strange country
Help with paperwork and meetings;
Help accessing education;
Reduced feeling of isolation.
What the young people tell us:
"My befriender is such a nice person, so honest and kind. We meet at first for one hour but end up talking for two-three hours."
"If JUMP wasn't here, I would be destitute by now".
"My befriender feels like my relative."
What do the befrienders get out of JUMP?
A chance to help people in real need
A chance to 'give back'
A new friend
Develop an interest in asylum issues.
What befrienders tell us:
"I am happy I had a chance to get to know such an amazing person as my 'befriendee'. One can learn a lot from him, in terms of approach to life."
"It has helped me a lot to understand the reality of life for refugees and asylum seekers."
"It  was  eye- opening  for  me  to  engage  with  a  young  person  from  such  a  different background."
Become a Befriender
Volunteering as a JUMP befriender could change your life, as well as that of the young person you befriend. You will receive full training and will need to undergo an enhanced DBS check and safeguarding training.
If you're interested in becoming a JUMP befriender please read the full role description, and send your expression of interest to eliza@jcore.org.uk. Thank you for your interest in JUMP!
Contact us
Refer a young person to JUMP
JUMP takes referrals of unaccompanied asylum seekers and refugees aged 15+ who are living in London. If you are working with or supporting a young person who you feel would benefit from JUMP, please contact eliza@jcore.org.uk
Contact us