HIAS+JCORE sign Our Jewish Values statement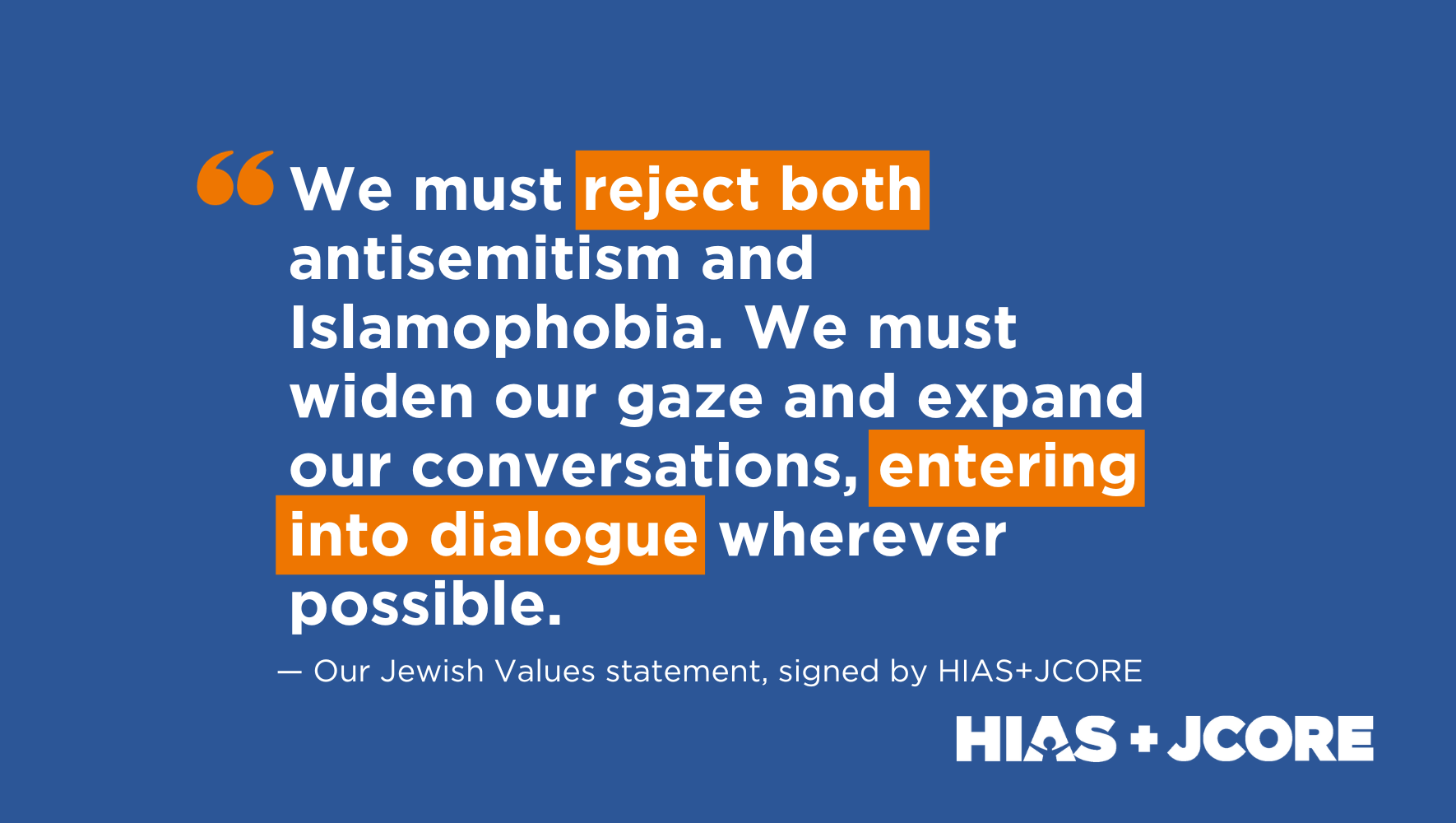 HIAS+JCORE has joined rabbis and leaders across the community in signing a statement of Jewish values and core principles, which has been drafted in response to the conflict in Israel and Gaza.
The statement has a central focus on humanitarian values, and calls for interfaith dialogue. Amidst alarming recent rises in hate crimes and incidents, it urges communities to stand together against hate, proclaiming that "We must reject both antisemitism and Islamophobia".
While acknowledging the grief of all communities, and the challenge this presents, the statement continues by proclaiming that "We must widen our gaze and expand our conversations, entering into dialogue wherever possible."
You can read the full text and list of signatories by clicking here.