Rosh Hashanah, compassion and refugees
By David Mason
Sep 14, 2023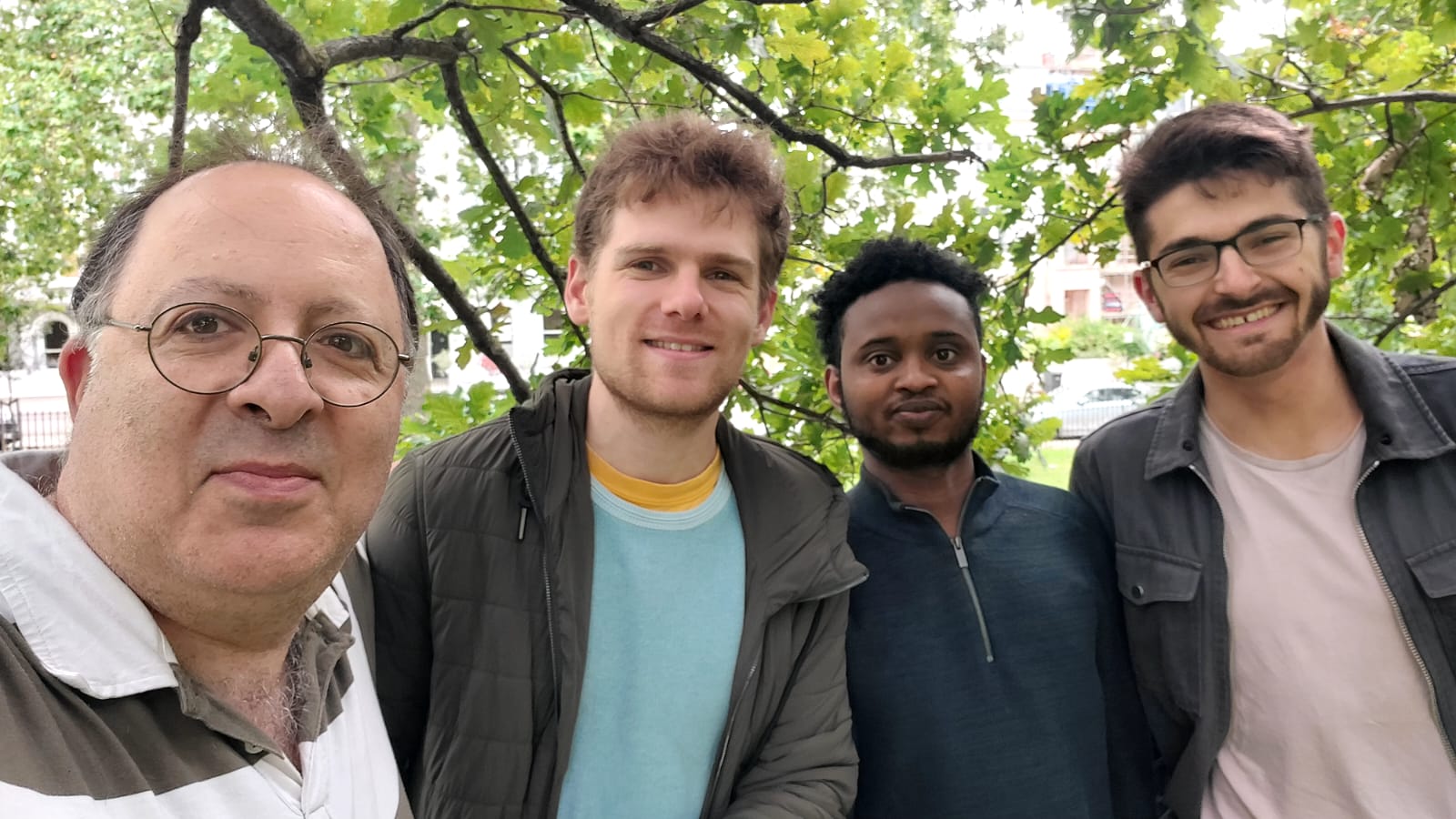 When we understand Rosh Hashanah as a Day of Judgment, it is as a day of judgement for all who inhabit the earth. It is the anniversary of Creation – and this bids us not to restrict our thinking to the plight of our people alone, but to extend it to others.
One such group we may naturally think of are refugees and asylum seekers. Sadly, conflict, persecution and human rights abuses have caused the numbers of people forced into displacement to rise drastically in recent years.
Only two years ago in 5782, Rosh Hashanah was preceded by the fall of Kabul, and heartbreaking scenes of people desperately seeking to flee Afghanistan. And just six months on, the Russian invasion of Ukraine saw millions forced to escape their homes – with the ongoing conflict leaving around 6 million Ukrainian refugees living outside the country in 2023.
In both instances, British Jewry showed incredible warmth to those seeking sanctuary in the UK. Our community has again proved itself to be one of compassion.
At HIAS+JCORE, a new UK based partnership which brings together the work of the Jewish Council for Racial Equality and the international refugee protection organisation HIAS, we're really inspired to see such fantastic work being done with refugees and asylum seekers. Our work is deeply rooted in the same Jewish values and tradition that drive this support: compassion, solidarity and responsibility.
As an organisation, we are looking to create and build opportunities for people across the Jewish community to volunteer, campaign and advocate for refugees and asylum seekers. We are already expanding our JUMP programme which matches trained volunteer befrienders with young people seeking asylum here. As we approach the New Year, we're hugely excited to be working with many others across the whole community, including the many fantastic Synagogue drop-in centres, to further expand and build on support for displaced people. We hope that 5784 can see even more Jewish people in the UK working with refugees and asylum seekers.
But as we embrace the sweetness of the New Year, we must also consider the challenges facing refugees and asylum seekers. Our own community's refugee experience in the UK compels us to stand with people seeking protection today – and to call for systems which ensure that they are treated with dignity and fairness.
Worldwide, more than 100 million people, the most in history, are now globally displaced – the need for support has arguably never been greater. With 72% of refugees living in countries neighbouring the one they fled, only 1% are hosted by the UK. There is much more that the UK can do to ensure we are taking responsibility and playing our part internationally.
For asylum seekers in the UK, compassion, fairness and justice are sadly all too often missing in their treatment. With lengthy delays on asylum decisions, many people find themselves stuck in limbo and unable to move forward with their lives – and without the right to work, are forced into destitution.
And while our country has taken important steps to create routes to safety for Ukrainian refugees, unfortunately equivalent safe and managed routes are not available to many other nationalities. As Jews, we've historically known the importance of having paths and routes to sanctuary. With that, we are deeply saddened that the recently passed Illegal Migration Bill will make it impossible for someone to claim asylum in the UK. Without new safe routes being introduced, we are concerned that this law will do nothing to prevent asylum seekers being pushed into dangerous journeys at the hands of people traffickers – a failure of our values of solidarity.
So if you would like to join us in supporting refugees and asylum seekers as we move into 5784, here are three ways you can help it be a sweet year for refugees and asylum seekers in the UK.
Volunteer with JUMP. Inspired by the Kindertransport, our JUMP befriending project matches young unaccompanied asylum seekers and refugees with a trained adult befriender. Find out more about getting involved here.
Volunteer for a Synagogue drop-in centre – or set one up within your community. Influenced by Jewish values and refugee history, and want to support people seeking asylum today? Each year, local synagogues help hundreds of vulnerable children and adults who are destitute whilst seeking asylum – and yours could join them.
Help source legal support for a young asylum seeker – Sadly the demand for pro-bono legal support is outweighing the demand. So if you're an immigration lawyer, or know a legal firm that could help, please be in touch.
This article originally appeared in Edgware United Synagogue's 'Amuse' magazine.